Law Firm Furniture Trends
A leading law firm requires office furniture that imparts a feeling of trustworthiness, substance, and even a certain elegance. Yet you must also appear modern and forward-thinking to inspire client confidence. That's why an eye toward trends in legal office furniture is key when designing your workspace. At Zoom, Inc., we're here to help furnish your legal office to perfectly suit your professional image.
Support Your Firm's Image & Foster a Team-Oriented Culture: Do It with Furniture!
Furnishings in your legal office lobby or reception area, attorney or partner offices, conference rooms and more, must reflect your stature in the community. Whether you are in criminal law, tax law, corporate, IP, or entertainment legal services, you need comfortable office furniture that is built to last, which also reveals a sense of gravitas combines with a modern sensibility.
Intriguing law office furniture trends are emerging that could inspire the look of your soon-to-open offices, or your existing firm's interior re-design. Let's look at how law firms are using attorney office furnishings to their advantage in creating the ideal legal office atmosphere as we head toward mid-millennium.
Trends in Attorney Office Furnishings
Many of the latest legal furniture trends come in response to changing workplace needs such as designing for smaller spaces (with less support staff and fewer filing cabinets), and providing for the comfort and productivity of incoming millennials.
Near-future legal workplace furniture may begin to emphasize flexibility and openness, along with providing support for a flatter corporate hierarchy, meaningful work projects, and (somewhat) equitable work/life balance. Related legal office furniture trends include:
Flexible, collaborative workspaces, fostering today's legal team dynamic.
Hospitality-industry influenced furniture includes soft seating for legal offices, like collaborative couches with ottomans, taking cues from high-end, boutique hotels to help make long hours and elite legal clients comfortable.
Lots of natural light, penetrating everywhere, which is healthy and simpler to achieve with lower-backed, clean-lined, modern legal office furniture.
Glass walls for a bright, open feeling, even in smaller legal office spaces.
Sustainably built furnishings to demonstrate good corporate citizenship.
Semi-private, unassigned, thinking workspaces to strategize quietly, allowing for differing legal work styles.
Deluxe lounge or hip lunchroom areas (whichever best fits your aesthetic) to ensure employees feel valued and comfortable.
Additional conference rooms are especially useful for firms who've adopted an open workplace design with fewer private offices.
Sit Stand desks promote health and keep energy up.
Zoom, Inc. Leads the Way in Legal Office Furnishings
At Zoom, Inc., we specialize in legal office furniture that is at once functional and stylish—helping to set the tone for your law office and support your business goals. Feel free to browse our law firm furnishings online and contact us with any questions. If you prefer, we're ready to present a curated set of legal firm furnishing options tailored to your needs.
Leverage Our Furniture Setup & Space Planning Expertise
At Zoom, Inc., we are a full-service legal office furniture provider, offering space planning, prompt delivery nationwide, professional furniture setup, and more. Since many firms are shrinking their office space due to productivity increases and digitized law libraries, we're happy to offer comprehensive professional space-planning services for small or large legal firms, as well.
Testimonials
Don't take our word for it; see what people are saying.
"Every day Zoom made my job so much easier and helped me get the hang of furniture buying. Zoom's knowledge and professionalism are absolutely the best I have witnessed in all my government years. Thank you so very much for your patience and help!" -
Read Testimonials
Differentiators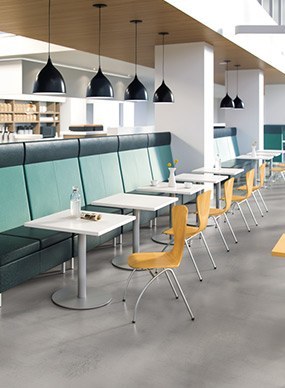 Why Zoom Inc.?
We offer you the best value solution because you will receive the best service. Our job is to make yours easier.
Services
From consultations and project management, to specification and design Zoom Inc. exceeds each of our clients expectations.
Our Blog
Read about what is going on at Zoom Inc. and in the world of furniture.
Past Performance Projects
Zoom Inc. has provided exceptional turnkey design, manufacturing, and installation solutions to several Federal and Commercial agencies.