What It Means to Have a GSA Schedule Contract
Zoom Inc. is a commercial furniture supplier located in Rockville, Maryland. Our company supplies desks, seating, bedding, and tables to a variety of businesses in many different industries, including:
Zoom Inc. is a GSA approved company. Because we are GSA approved, we can offer special whole-room package contracts to those who are approved. However, many people don't understand exactly what this means for us and our customers. Below, we explain what it means to be GSA approved and how it can benefit you!
What Is GSA?
GSA, which stands for the General Services Administration, is a government agency that recognizes businesses who deliver the best value in real estate, acquisitions, technology services, and more to the government and the American people. The GSA advocates and evaluates contracts, procedures, and policies in which businesses supply products or services to government agencies. This program was created to streamline government purchasing of commercial products and services.
GSA Eligibility
There are specific qualifications to obtain a GSA Schedule Contract. Businesses must:
Be financially stable
Be in business for more than two years
Provide excellent service
Provide commercial products
Provide products which comply with the Trade Agreement Act
Benefits of Working with a GSA Contract Holder
Working with a company who has a GSA contract can benefit government organizations in several ways. First, you are guaranteed you are getting the best possible price for your government office. Whether you need design service, furniture, or installation service, you are getting a contracted price that can be discounted between 10 and 68 percent (depending on manufacturer base and tiers).
Second, you can guarantee you are getting quality service. A GSA contract isn't given to anyone—it's given to those companies who go above and beyond in service.
Finally, for government offices, you know you are getting approved products and services. Worry less and work with a furniture company who has a GSA contract.
GSA Contract Holder in Maryland
In Washington, DC and the surrounding areas, there is only one name you need to know when looking for a GSA contracted company—Zoom Inc. We provide government approved furniture to offices in DC, Maryland, Virginia, and beyond. To get started or to learn more about our furniture company, give us a call or contact us online.
Testimonials
Don't take our word for it; see what people are saying.
"Every day Zoom made my job so much easier and helped me get the hang of furniture buying. Zoom's knowledge and professionalism are absolutely the best I have witnessed in all my government years. Thank you so very much for your patience and help!" -
Read Testimonials
Differentiators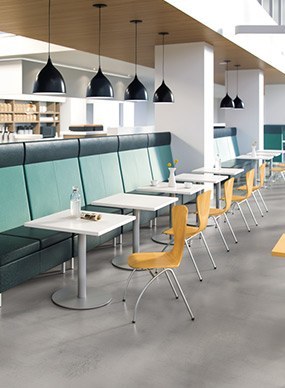 Why Zoom Inc.?
We offer you the best value solution because you will receive the best service. Our job is to make yours easier.
Services
From consultations and project management to specification and design, Zoom Inc. exceeds our clients' expectations.
Our Blog
Read about what is going on at Zoom Inc. and in the world of furniture.
Past Performance Projects
Zoom Inc. has provided exceptional turnkey design, manufacturing, and installation solutions to several federal and commercial agencies.