What to Do with Old Office Furniture
Your business is looking pretty snazzy after your recent renovation or redesign! Now, you've another issue on your hands: what do you do with the old stuff? The chairs, tables, desks, and lighting of last week are now sitting in a pile with nowhere to go. Looking for some pro tips on how to rid your business of all of your outdated furniture? Zoom Inc. can help you out!
Why Does it Matter?
Why not just toss it out with the trash? There are a few problems with this course of action, first and foremost being that it's often just not an option at all. Most city and local governments simply won't take larger items. Beyond that, there's the environment to think about. At Zoom Inc., we take the environment and going green very seriously, so we'd like to offer you a few alternatives that can help save you time and stress.
Option Number One: Pursue Resale
Resale offers you two big advantages—one in being eco-friendly, and one in recouping a measure of the cost of your office furniture update. There's a considerable market for office furniture resale, and if the process is handled well, you can get a whole lot done in one quick move.
However it's important to keep in mind that this can take a lot of time, and if you're not sure what you're doing (or what your office furniture is worth), the return might end up being far less than you anticipated.
Option Two: Donate
Donating is always a noble option, too. There are lots of businesses smaller than yours that are looking for a good deal on solid furniture. If your desks, chairs, and old electronic equipment are serviceable, then donating is a really great way to both remove the clutter from your space and help out someone else.
Option Three: Hire a Pro
Options one and two are both far more agreeable than wasteful landfills and similar options. But they both can actually take up a good deal more time (and cost a lot more money) than you might expect. What's easier? Get a professional to do it for you. Every good business manager knows that strategic outsourcing can save a lot of headache and can potentially save the company a good deal of money, too.
Our suggestion is to find a nearby hauling service that specifically specializes in recycling, donating, and resale. That way the whole process is done with as little trouble and time investment as possible, and you get to enjoy being an environmentally-conscious business at the same time!
Sustainable Office Furniture in DC, MD & Northern VA
Looking for furniture and office design experts with an eye for sustainable and specialized services? Contact Zoom Inc. or call (877) 244-1210 today to find out about how our team can help you out!
Testimonials
Don't take our word for it; see what people are saying.
"Every day Zoom made my job so much easier and helped me get the hang of furniture buying. Zoom's knowledge and professionalism are absolutely the best I have witnessed in all my government years. Thank you so very much for your patience and help!" -
Read Testimonials
Differentiators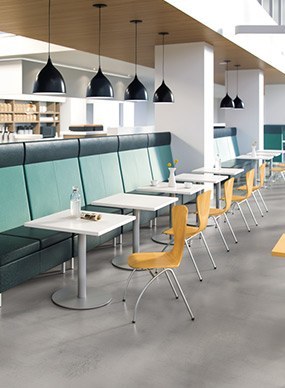 Why Zoom Inc.?
We offer you the best value solution because you will receive the best service. Our job is to make yours easier.
Services
From consultations and project management to specification and design, Zoom Inc. exceeds our clients' expectations.
Our Blog
Read about what is going on at Zoom Inc. and in the world of furniture.
Past Performance Projects
Zoom Inc. has provided exceptional turnkey design, manufacturing, and installation solutions to several federal and commercial agencies.