How to Create a Sustainable Office Space
The goals of sustainability are clear enough. Save space, conserve use, help the environment. These are all noble causes, as well as ones that are becoming more and more relevant as the years go on. But while nearly any company is ready to brand themselves "green," we find that many are a bit lost on what that means and how to attain true sustainability.
Finding yourself stuck in the green wave and not sure how to actually pursue these goals? No worries—Zoom Inc. has the answers you're looking for! And the best news? Being sustainable as a business is surprisingly easy once you know where to direct your efforts.
Conserving Power in the Office
One of the easiest ways to lose out on sustainability is also one of the easiest ways to gain, and so we begin with reducing use of power. Limiting energy consumption can have a major impact, and all it takes are simple tasks like these:
Powering down when the day is done. Remember each bulb and plasma screen eat up tons of power. If it's not needed for security reasons, build a plan to shut it all down when you're done for the day.
Changing to LED lights. The quality of your office lighting can have a huge impact on everything from mood to sustainability. Thankfully, technology has handled this one for you by introducing LED to the mainstream. All you need to do is opt in.
Energy-efficient HVAC. Still using a clunky, out of date cooling system? Boost your sustainability by looking into a ductless heat pump or traditional heat pump system for higher efficiency ratings (and better cost savings).
Managing Waste Products
Landfills are most certainly not getting any smaller (quite the opposite), so strong waste management is crucial for sustainability. Ensure waste baskets are easily accessible throughout the office, and develop a recycling program that will help bust down your carbon footprint while also giving back to the local environment. If you use a shredding company, ask about opting into any recycling services that may additionally provide security while also encouraging green practices.
Making the Change to Sustainable Office Furniture
Developing a tightly closed loop of material and energy use is what drives office sustainability, and choosing the right green furniture is absolutely crucial. From design standards set by the U.S. Green Building Council, or finding Greenguard-certified providers, to simply picking an ergonomic and sustainably produced set of office chairs, there's a lot of room to build your for sustainability in a cost-efficient and effective way.
Your sustainability plan can extend to what you do with your old office furniture, too. Plenty of small businesses and start-ups would love to grab your old products at a bargain.
Looking for green office design and sustainable office furniture for your office? Get in touch with Zoom Inc. today!
Testimonials
Don't take our word for it; see what people are saying.
"Every day Zoom made my job so much easier and helped me get the hang of furniture buying. Zoom's knowledge and professionalism are absolutely the best I have witnessed in all my government years. Thank you so very much for your patience and help!" -
Read Testimonials
Differentiators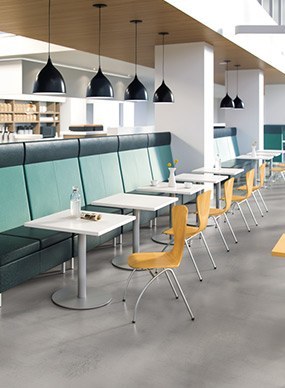 Why Zoom Inc.?
We offer you the best value solution because you will receive the best service. Our job is to make yours easier.
Services
From consultations and project management to specification and design, Zoom Inc. exceeds our clients' expectations.
Our Blog
Read about what is going on at Zoom Inc. and in the world of furniture.
Past Performance Projects
Zoom Inc. has provided exceptional turnkey design, manufacturing, and installation solutions to several federal and commercial agencies.