4 Ways to Make Your Office Design More Efficient
Many may not consider this from the onset, but office design actually plays a fairly critical role in productivity and overall performance of employees. What's the secret? In a word, efficiency. Creating effective workflow, planning streamlined layouts that help rather than hinder, and even your lighting design can play a part.
Want to build a more efficient, productive office space for your upcoming redesign or design planning session? Zoom Inc. is here to assist!
Plan Space Effectively
Every single design decision you make is going to affect overall productivity and employee performance. That goes for everything from wall planning to where you decide to put the water coolers (or restrooms!). The important focus here is to stay simple. Easy, straightforward office layouts with clear access to restrooms, break areas, and important hubs like printers and copy machines cut down on wasted time. Hiding any of these away wastes time and muddles navigation, wasting significant amounts of accumulated time on a day-to-day basis.
Want to know the secrets of effective space planning? Check out our guide!
Carefully Consider Meeting Areas
Nearly any business, from retail to corporate office, is going to have to coordinate and manage meetings. You'll need to identify whether open office spaces lacking walls work for you, or if a closed-room setup is better suited. Generally, we recommend a measure of both, as each setting tackles different objectives from different angles. The open areas engender brainstorming and communication, while a closed and separate space is effective for quick detailing and news administration.
Invest in Ergonomic Furniture
We cannot stress enough how vital comfortable, healthy furniture is for a productive business. You, your clients, and your associates all spend countless hours in chairs and at tables or desks. These need to be suitable for this purpose, and that means carefully considering ergonomic seating and desks. Bad furniture means distracting back pain, health risks, and low productivity levels. If you're going to splurge anywhere in your work space, this is the place to do it. Happy, healthy employees are productive (and loyal) employees.
Don't Forget Lighting
We've recently covered this topic in greater depth, which you can check out when you need a detailed guide. The main points are to use bright, but not overbearing, light in work areas, and softer lights in break rooms, restrooms, and other areas used for relaxation or recreation. Choosing effective lighting lessens eye strain and can even drastically impact mood.
Superior Office Design & Furnishings in the DC Metro Area
Are you in need of design and furniture specialists in MD, DC, or Northern VA? The team at Zoom Inc. stands ready to assist. With the help of our highly experienced and trained design specialists, you can get the efficient, effective, and healthy work space you and your associates deserve.
Not in the DC metro area? Zoom Inc. offers services nationwide! Just contact us online or call 301-299-7155 to get in touch with our team today!
Testimonials
Don't take our word for it; see what people are saying.
"Every day Zoom made my job so much easier and helped me get the hang of furniture buying. Zoom's knowledge and professionalism are absolutely the best I have witnessed in all my government years. Thank you so very much for your patience and help!" -
Read Testimonials
Differentiators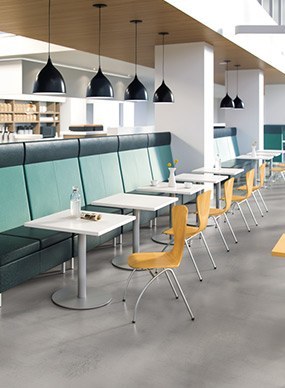 Why Zoom Inc.?
We offer you the best value solution because you will receive the best service. Our job is to make yours easier.
Services
From consultations and project management to specification and design, Zoom Inc. exceeds our clients' expectations.
Our Blog
Read about what is going on at Zoom Inc. and in the world of furniture.
Past Performance Projects
Zoom Inc. has provided exceptional turnkey design, manufacturing, and installation solutions to several federal and commercial agencies.