Commercial Seating Supplier in Gaithersburg
New Chairs for Offices, Healthcare Facilities, Government Agencies, Educational Buildings, and More!

At Zoom Inc., we are the experts when it comes to helping businesses select new chairs. Our office, located in Maryland, works with schools, hotels, hospitals, government agencies, and more in the Gaithersburg area to provide top of the line seating for your guests or employees.
Contact us today to learn more from our certified ergonomist to help find the perfect seating arrangement for your Gaithersburg business. Contact us online or give us a call—301-299-7155301-299-7155.
Chairs for Schools, Universities, and Educational Facilities in Gaithersburg
Zoom Inc. has worked with education facilities throughout the state of Maryland and can work with yours to find the perfect seating arrangement for your Gaithersburg school. Whether you are looking for auditorium style seating for a large lecture hall, cafeteria chairs, table and chair sets, or swivel chairs for teachers, we can find you the perfect furniture at an affordable price.
Government Seating
Are you looking for slick new chairs for your government agency? Whether you are a local, state, or federal government office, comfort and style should be important to you. Call Zoom Inc. to get perfect seating at an affordable price. We are GSA and NAVY BPA approved—meaning we are approved to bring government agencies furniture at an affordable price. Take a look at our government contract details.
Chairs and Seating for Healthcare Facilities in Gaithersburg
Hospitals, doctors' offices, and rehabilitation centers all strive to make patients and guests feel as comfortable as possible. New seating options from Zoom Inc. can help in making anyone that visits your Gaithersburg healthcare facility feel as comfortable as possible. Whether you need benches, bariatric chairs, patient chairs, or waiting room chairs, contact Zoom Inc. for any seating furniture need.
Learn more about our:
Seating for Hospitality Businesses in Gaithersburg
In any hospitality industry, the guest is the number one priority—which is why hotels, restaurants, country clubs, and more strive to make every guest as comfortable as possible. Allow your guests to relax and enjoy their stay with comfortable seating from Zoom Inc. We have a variety of seating options, including:
Benches
Lounge furniture
StoolsCouches
Dinner chairs
And more!
Zoom Inc. Is Your Seating Furniture Dealer in Gaithersburg
If you're ready to supply your office with new chairs and seating in Gaithersburg that is both comfortable and affordable, call Zoom Inc. For more than 10 years, we have been a leading furniture dealer throughout Maryland and beyond.
We supply chairs and furniture from top manufacturers, including:
SitOnIt
Sitmatic
Sitwell
ABCO
Harter
Hag
And more!
Contact us today to schedule a free seating consultation for your business in Gaithersburg—301-299-7155301-299-7155.
Testimonials
Don't take our word for it; see what people are saying.
"Every day Zoom made my job so much easier and helped me get the hang of furniture buying. Zoom's knowledge and professionalism are absolutely the best I have witnessed in all my government years. Thank you so very much for your patience and help!" -
Read Testimonials
Differentiators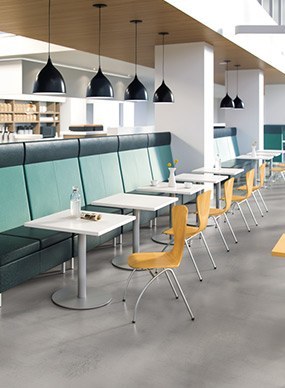 Why Zoom Inc.?
We offer you the best value solution because you will receive the best service. Our job is to make yours easier.
Services
From consultations and project management to specification and design, Zoom Inc. exceeds our clients' expectations.
Our Blog
Read about what is going on at Zoom Inc. and in the world of furniture.
Past Performance Projects
Zoom Inc. has provided exceptional turnkey design, manufacturing, and installation solutions to several federal and commercial agencies.